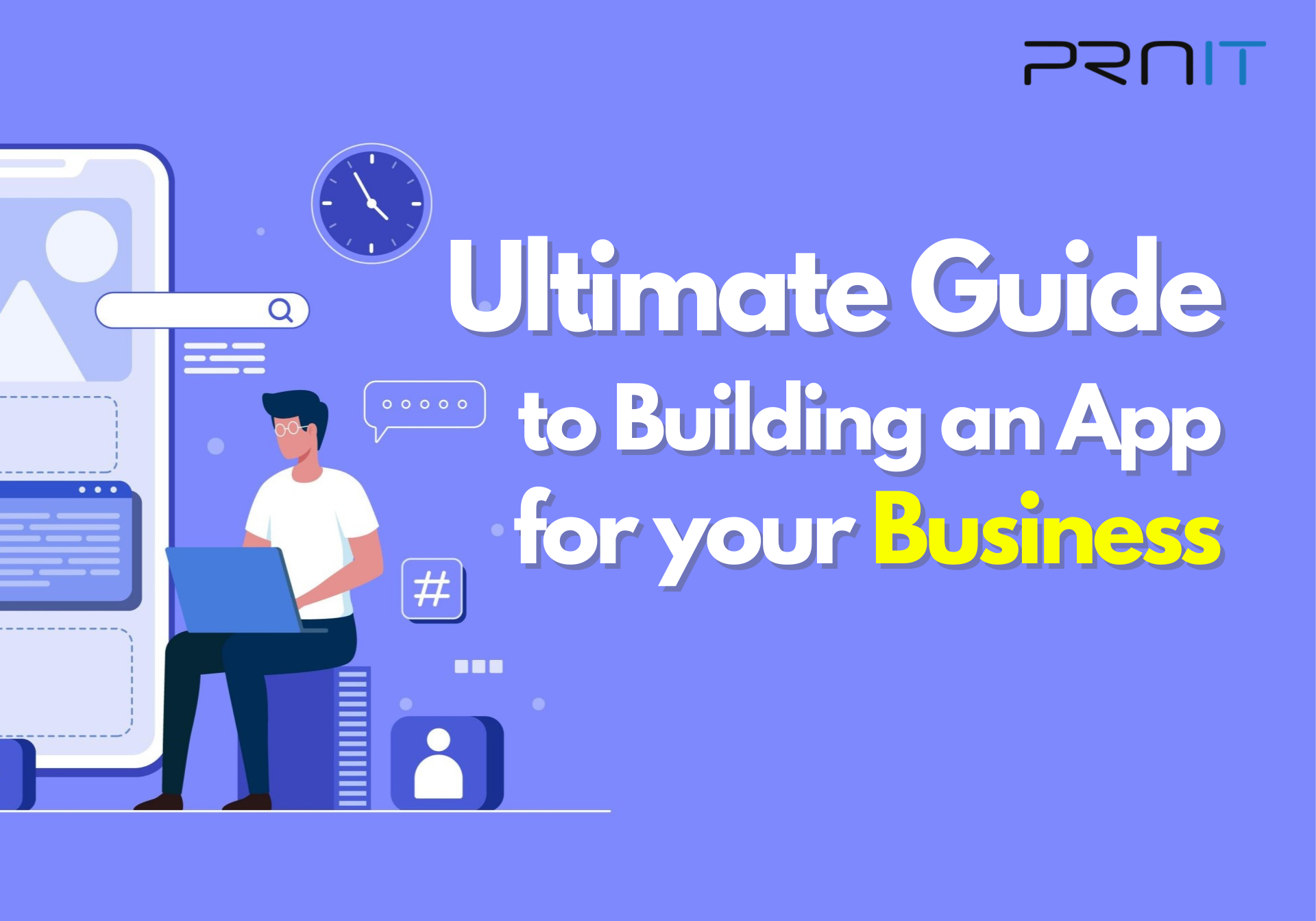 Did you know that by the year 2022, the number of mobile app downloads is expected to reach 258 billion which is a 45% rise from the number of app downloads in the year 2017. The average mobile phone user in the US has more than a 100 apps installed in their phone – and it is your business' turn to leverage this immense potential into something profitable and sustainable. The world of business apps is also extremely competitive and cutthroat.
In this competitive environment, it is imperative to have some sort of virtual presence. It is good to invest in a dedicated website and also a dedicated app. In the second decade of the 21st century, enterprise mobility is a very important consideration that you have to make about the growth and well being of your business. As 79% of users abandon apps after only a day of use, you have to come up with a robust and capable app.
Step 1 – Define the goal of your app: Before you invest in an app for your business, you should give serious thought to what the objective of the app is going to be. Do you want to use the app as an e-commerce platform for your goods and services? Or are you interested in using it as a way to connect directly with customers? Knowing what you want is important.
Once you have a clear idea of what the main goal of your app is going to be, you can break down the goal into a set of clear objectives. All of these objectives are going to depend on the idea that you have in mind, but make sure that they are compatible with your overall goal. It is good to pursue growth – do not get caught up in metrics.
Step 2 – Look into what your competition is doing: It is extremely important to remember that the world of mobile apps is extremely competitive. The smallest slip up can have very large consequences on the growth of your business enterprise. It is also extremely important to have a very good idea of the current market situation in your particular niche.
The global app store is going to be worth $157 billion in 2022 and if you want a piece of that pie then you will have to conduct a very in-depth analysis of all your competitors. You'll need to make a list of all your competitors. It's a good idea to separate the names into local and global competitors. It's also good to look into their growth and monetization strategies.
Step 3 – Optimise the overall resource allocation properly: If you want to build a great app for your business, then you'll have to make an investment in terms of time and money. You will also need to invest in good quality technical expertise and human resources. There are many positions vacant, which is why you have to look at your current team. If need be, you can outsource certain tasks.
Some of the professionals that you will need include UI/UX designers, programmers, database specialists and more. Apart from developers and technical personnel, you will also need to get team members who will handle the monetization and sales end of the affair. You will also need to make investments into graphic design. All in all, an app is a tremendous investment that will require you to handle resource allocation properly.
Step 4 – Choose the development path you want for your app: When resource allocation has been taken care of properly, you will have to choose the correct development plan that is fully compatible with your individual needs. App development paths are of four basic types. By picking the right plan, you will be able to allocate resources properly and come up with a realistic timeline for your app and business.
If you decide to build your native code from scratch or use a MADP, then you will have to work in close conjunction with in-house developers or app development firms. You can also use the services of a freelance developer. Alternatively, you can make use of DIY or SaaS platforms so that you can come up with an app with minimum technical involvement. These are really great for small businesses.
Step 5 – Develop a market and monetization strategy for the app: In case you are making an app that is going to be released to the public, you will need to publicise and market its release. This stage is exactly why you need to enlist the services of talented marketing specialists and copywriters. By aligning their efforts with that of the development team, the entire process can be done well.
Proper marketing and PR can also be carried out with the help of social media platforms such as Instagram, Facebook, Twitter and more. You can release social media teasers, blog posts and much more. You can also use this stage of the development process to come up with content and media to increase visibility on search engines and app stores. Writers and PR specialists need to be involved early on.
70% of users will abandon an app if it takes a long time to load. This is the reason why you should invest in proper quality control as well so that your app does not crash or hand up without a reason. Even though QA experts can't unearth every bug in the app, it is their job to make sure that all the major bugs are taken care of immediately.
The design of your app interface is also a very important consideration to make. During the plan process, you have to discuss all your needs and expectations with the developer. It is always a good plan to follow the KISS model, which states that simplicity is the best policy. If you want to avoid any unnecessary costs, then it is a great idea to stick to the time-tested KISS model. This is the ultimate guide that will let you come up with a very great app for your own business.