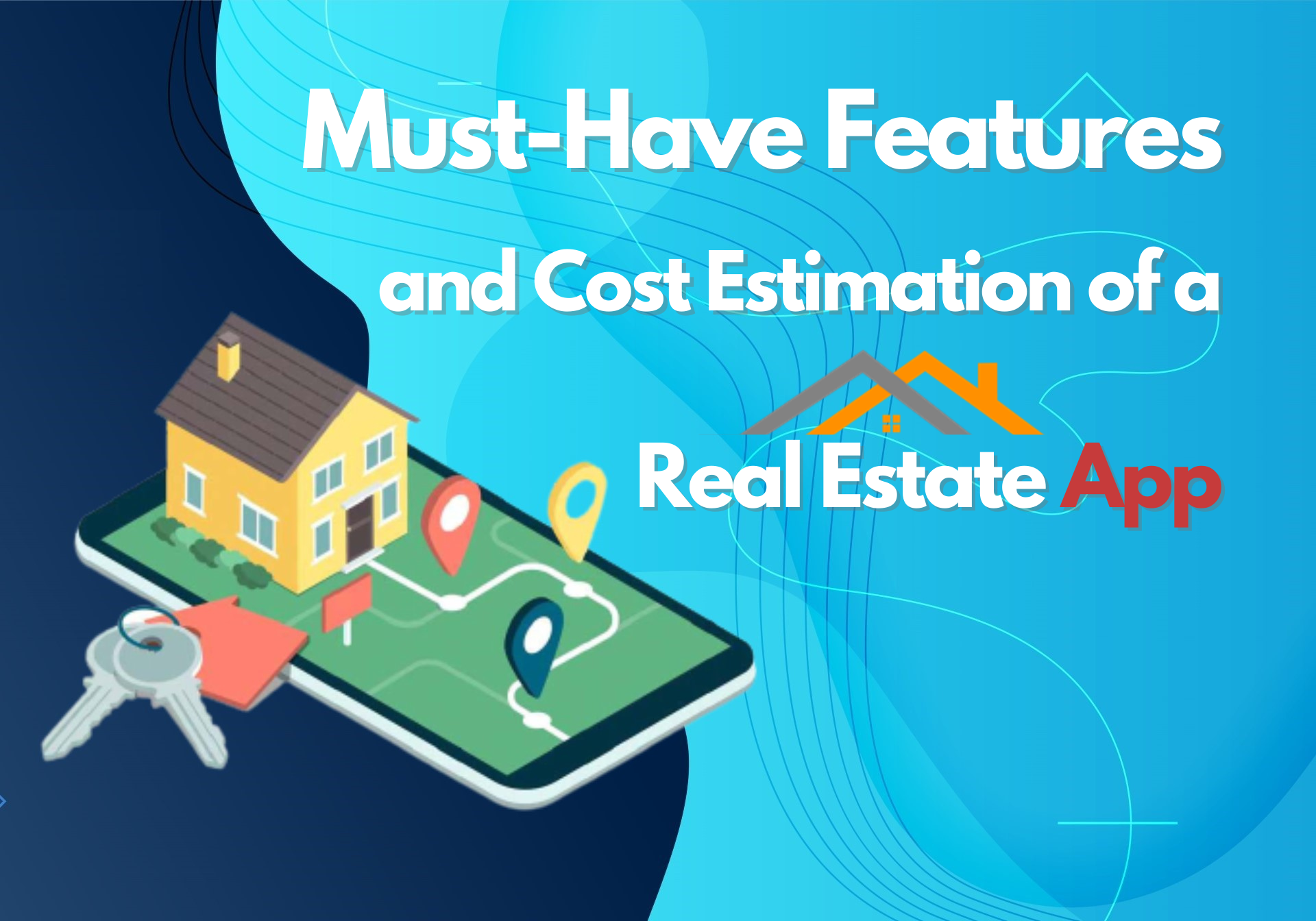 Ever since the mid-2010s, the rise of smartphone technology has changed the entire playing field in the world of business. The advent of apps and websites has made the entire market a very competitive place, where even the smallest business can make a very huge mark. 25% of new home buyers right now prefer to start their house hunting process online. The lucrative and exciting business of real estate has become very exciting and you need to leverage this progress.
According to current trends, more than 95% of all real estate companies have a website which lists all of the property listings that they offer. Customers are actually invited to sign up for showings and tours through the website itself. For tech-savvy customers, many realtors have begun to explore the world of mobile apps also. The app that you come up with should be very unique, so that it stands out among all of the other apps on the market.
Why You Need a Real Estate App
It is very rare to find customers today who are willing to go from one realtor to another while they are house hunting. Due to the convenience factor, must people decide to explore listings and houses using their phones and computers. In fact, a 2018 report compiled by the National Association of Realtors (NAR) found out that 44% of potential homebuyers consulted the internet first. This number has increased significantly by the year 2021.
Other studies have also shown that younger homebuyers – belonging to the millennials and Gen-Z categories prefer to do most of their home buying exercise online. In fact a 2019 study conducted by the NAR discovered that 76% of homebuyers found their dream home on a real estate listing on the internet. To make sure that your real estate app stands out among the vast competition, here are some of the must-have features that you have to include in it.
1. Simple Login/Onboarding System: One of the most basic features that any real estate app should have is a simple onboarding system that is not too complicated. Onboarding is a vital process that will help you to get acquainted with the app in general. Since real estate is a very information intensive affair, it is a good idea to get your prospective customers to sign in using their Google accounts and phone number. It'll make contacting them much easier.
2. Set Up User Profiles: Next, the real estate app should also allow users to set up personal profiles that they can use while they are browsing listings in the area. A real estate app should be useful for two categories of people – buyers and sellers. Many home sellers would also get a sale faster if they listed their property on your website and app. It is your job to make this vital part of the process easy and convenient.
3. Proper Database of Listings: Your app should also have a regularly updated and well-maintained database that contains all the information about the houses, apartments, etc. that are on sale currently. It is a good idea to make a list of all the available properties so that your buyer can pick the one that they are interested in. It is also a good idea to allow search filters so that your buyers can narrow their search in a convenient way.
4. Info Rich Property Profiles: The property profiles that you come up with for the listings should also be information intensive and well-written. It is a good idea to add a description that is rich and full of the facts. It is also a good idea to include owner details, prices, features and all of the other relevant information here. Media can help to persuade interested home buyers – which is why property profiles should come with great pictures and videos.
5. Integrate with a Map: It is also a very good idea to integrate your real estate app with a map app, such as Google Maps. You can also incorporate geolocation into your app and offer your very own map system. This will help you showcase the location of your properties in an accurate way. Users can be provided with a lot of info if you include a map feature. Interactive maps like Street View are also very popular nowadays.
6. Push Notifications: This is a very important feature that will let you update your users with all kinds of important information. To do well in the long run, it is very important to build an app that is sustainable. Push notifications are really important as they will help you to stay present in the mind of the customer. You can notify users of newly available properties or price changes. It is a good idea to personalize all the messages.
Cost Estimation of a Real Estate App
It is pretty clear that if you have a real estate business, you should invest in an app immediately. If you are new to the world of app development, then you probably don't know about the costs involved. Cost estimation is difficult because there are many factors at play, but here is a brief rundown of some of the most important factors involved.
Set of Features: The cost of the app is going to depend heavily on the seat of features that the app will contain. The more complex the features that you choose, the costlier it will be to develop the app.
Device Technology: The platform of the app is also going to factor while you estimate the cost of the project. If you want to come up with an app for iOS and Android both, then the costs will be higher.
Location of Development Company: The rate you will be charged for app development is also going to depend on the location of the company. Companies located in Europe and North America charge a lot. India-based development companies charge much less.
These are the must-have features that you must insist on while developing a robust real estate app for your business. The cost estimation info has also been included for you.