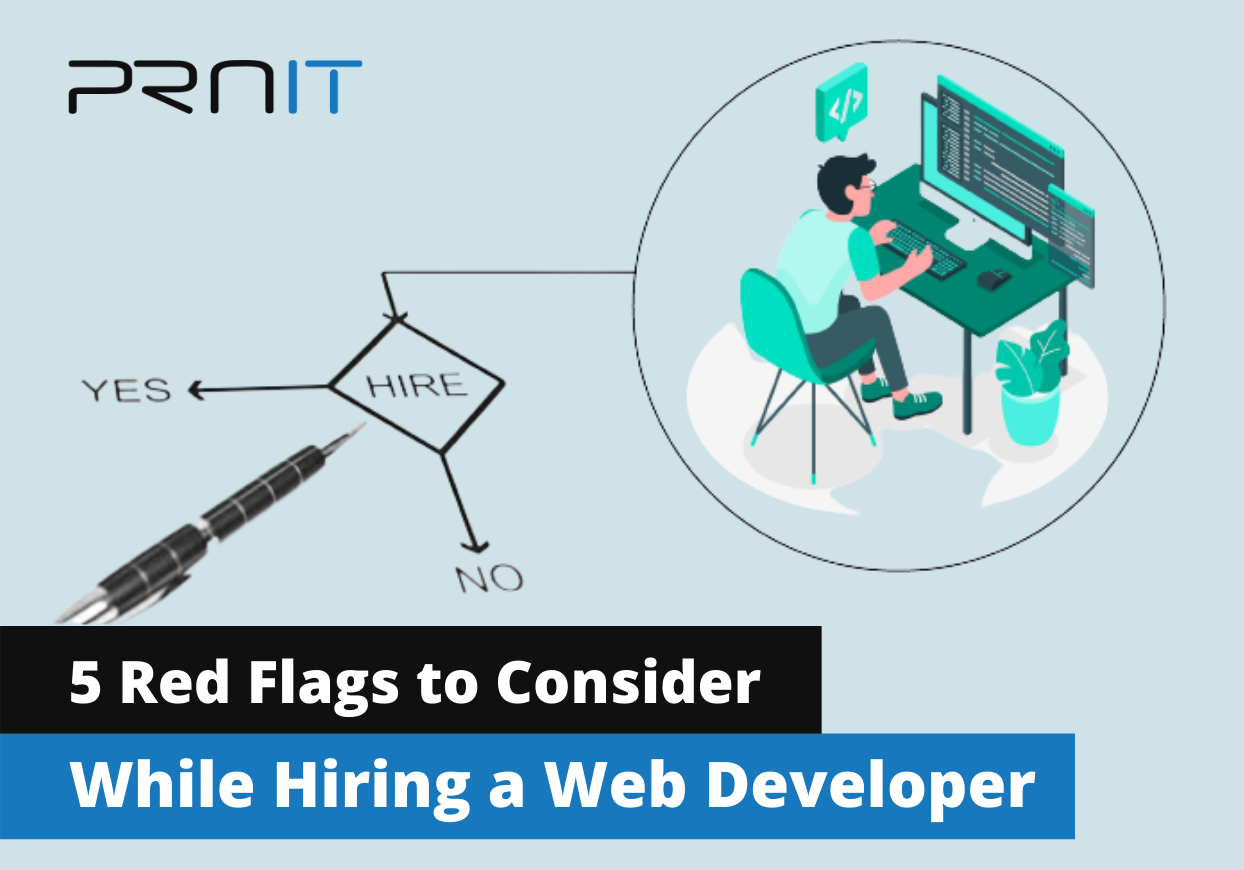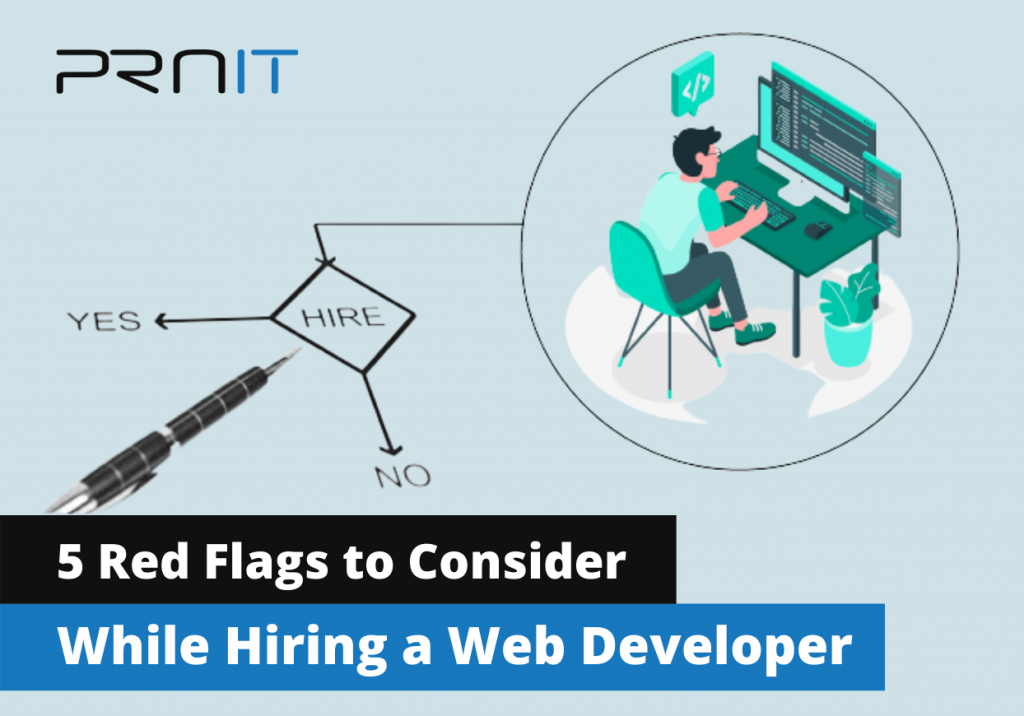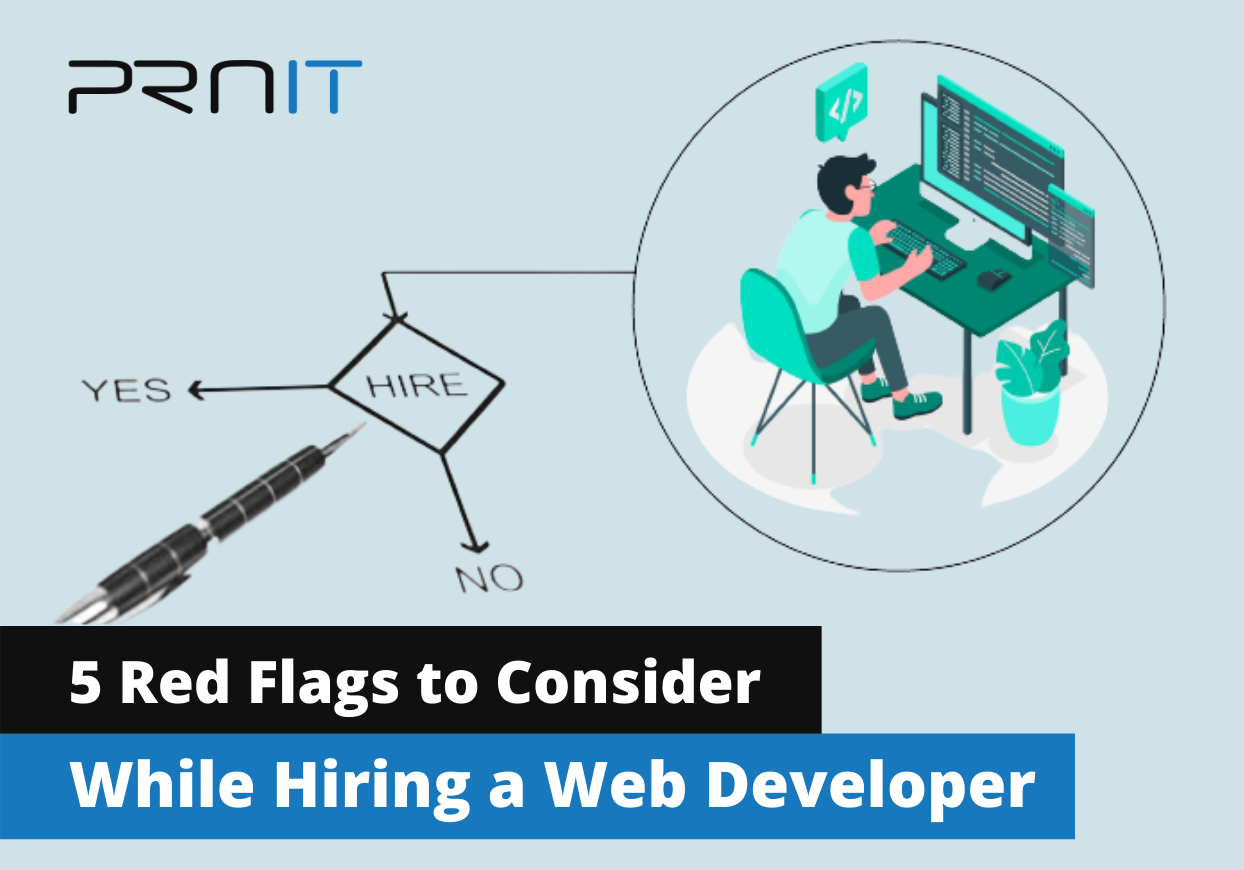 Did you know that over 57% of internet users will not recommend a business if they find that the website has been designed poorly? In the internet-based world of the 21st century, the business landscape is based online as well. If you want to do very well, then you will have to invest in a web design and development agency that can help you realize your dreams. Responsive and nicely designed websites can offer your users the best web experience.
So it is clear that the web developer you choose is going to play a monumental role in the growth of your business enterprise. That is why it is so important that you choose the right agency for your business. During the interview and review process, it is vital that you ask the right questions and identify any obvious red flags. If you are new to this, then here are 5 red flags that you'll need to watch out for.
1. They do not provide a clear timeline: The business of web design and development is a very time-sensitive affair and you will need to engage the services of a development agency who will provide you with a clear timeline. Any reputable and reliable web design and development agency will have their own workflow process, which they use to complete projects within a well-established deadline. A good company will tell you all the nitty-gritty involved in the assigned project.
It is also a very good idea to have a time frame in your mind while you are conducting reviews and looking for applicants to the job. If the agency is not willing or is unable to provide you with a clear timeline of how things are going to go, then that's actually a very bad sign. This is mainly because the lack of accountability is going to make you look bad. In the end, you will have to suffer.
2. They are unable/unwilling to provide references: It is common practice to ask a company to provide service references so that you can gauge how reliable they actually are. Any reliable company is going to be very transparent and willing to provide you with references that you can reach out to. One major red flag that you should keep an eye out for is when the agency you are considering refuses or is "unable" to provide you with references.
It is also a very good idea to do some research on your own before you contact the agency in the first place. Checking online reviews is a good way to gauge how reliable the agency actually is. If you encounter any adverse feedback online, then you can contact the poster and ask what they did wrong. This is a good way to play safe and minimize losses, especially if you have a large and long-term project in your mind.
3. They cannot provide you with concrete answers: The world of web development and design is fairly technical, which means that the agency you partner with should be able to assuage all of your doubts with the help of concrete facts. No matter what the question is about, the agency should provide you with factual answers. Vague answers are a very big red flag and it will help you in the long run to stay away from agencies like these.
During the interview process, you should ask questions like "What to do if a new page has to be added?" or "What to do if the website goes down?" The agency should provide you with answers that show that they have a handle on things, especially if they go wrong. Any agency worth its salt will have a workflow in place to handle any breaches in security or website downtime. If they provide vague answers, you should just stay away.
4. They ask you to sign a long-term contract repeatedly: A long-term contract is a safe and secure way of doing business, but it is not a good idea to sign such a contract right at the outset. It is a better idea to work together for a few months and then decide whether the relationship is worth taking long-term. If the agency urges you to sign a long-term contract at the outset, then it is a definite red flag.
Things always keep changing in the world of web development and SEO, and it can be very impractical to stick to one service provider throughout. It is actually a healthy practice to keep switching agencies until you find the one that works best with you. Web design and SEO efforts are short-term strategies and it is impractical to urge clients to sign a long-term contract. If the agency you're talking to keeps urging you too repeatedly, that's a bad sign.
5. They give you a bad feeling in your gut: If you are someone who is experienced in business matters, then you will probably have a pretty good set of instincts. It is very important to trust your gut, and if the agency you are interviewing rubs you the wrong way – then it is a good idea to be wary of them. If their initial behavior doesn't sit well, then you should definitely treat it as a red flag.
For example, many businesses feel uncomfortable when the agency they interview tries to provide them with unrealistic and impractical assurances about their work. If any web design agency guarantees that they will be able to increase your web traffic by a huge margin, then that is an obvious red flag. As always, your best interests will be to trust an agency that is giving you a realistic margin. Transparency is a very valuable trait that you will need to consider.
Signing off
These are the five main red flags that you should take care of while interviewing candidates for web development and design projects. Another thing that you should do is avoid agencies that do not provide you with a clear cancellation policy. This kind of behavior is unrealistic and is actually a pretty big red flag. These pointers should be helpful.