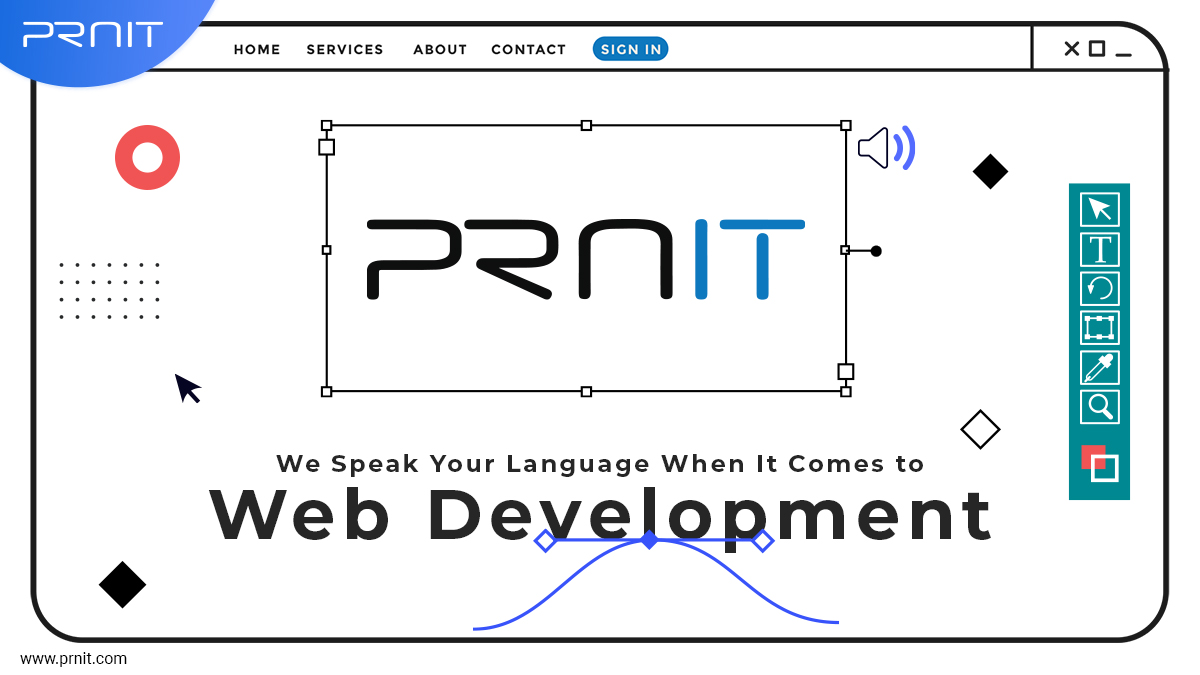 PHP. ASP. HTML5. No matter what your website, application, or custom development project requires — whether it's written in English or a different language — we can help. Prnit provide web development services that include a talented team of developers who can build an extremely tailored and completely integrated web application at a reasonable price. At Prnit, we provide web design and web development services with over two decades of experience, as a result of which we offer the following web development services:
• Responsive web design
• Ecommerce web development
• Magento web development
• CMS development
• Website maintenance
Innovative Web Development from a Team of Seasoned Developers:
We use an experienced team of web developers with the skills to use both open source software, such as PHP and MySQL. Furthermore, they have significant experience using Microsoft technologies, including ASP.NET, .NET, and Microsoft SQL Server.
Magento, WordPress, sugarCRM, Joomla, PHPnuke, OS Commerce, Microsoft SharePoint Portal, BEA Aqua Logic Web Portal, and X-Cart are all content management systems that we've worked with in addition to our web development work. On the whole, that means we have a staff of web developers that has one of the most diverse experience and skill sets of any in the industry!
We Build Websites Using A Holistic Approach:
Here is a list of Prnit web development services, all of which deal with different types of development: They worked with our clients to design and implement a project that produced optimal outcomes regardless of the magnitude of the investment. It is important to the success of any Internet marketing campaign that we have people who understand our basic functionality. To continue to receive a steady flow of visitors, customers, and ad revenue, your website needs to consistently perform.
We're Aware Of How Our Web Developers Produce:
Our team of web developers stays on top of the Internet marketing industry by devoting themselves to constantly updating their websites. They make sure that their talents remain sharp and fresh so that they can serve our clients with the greatest possible results. So, you can hire web developers in India without worrying about anything.
We use HTML, PHP, Java, JavaScript, Ruby, Python, and other programming languages for our engineers. In the process of creating programmes from scratch to help address important challenges for our clients, they have also built both web and desktop applications. In addition, these are simply the tools we've built for ourselves. Many additional applications on our development team enable our clients to accomplish their aims. Not only will we be able to help you obtain more leads, but we will also be able to drive traffic for you and provide answers for your consumers.
Partnering with Prnit involves significant involvement on your part. We feel our website building solution is absolutely the best for your organisation. That will be done by using the knowledge and skills of our developers.
Conclusion: Whether our clients operate as brick-and-mortar companies or digitally, our web development solutions empower them. Both passive and aggressive consumer acquisition are part of our developers' skill set. If you are looking to hire web developers in the USA, we'll be happy to help you make a decision.