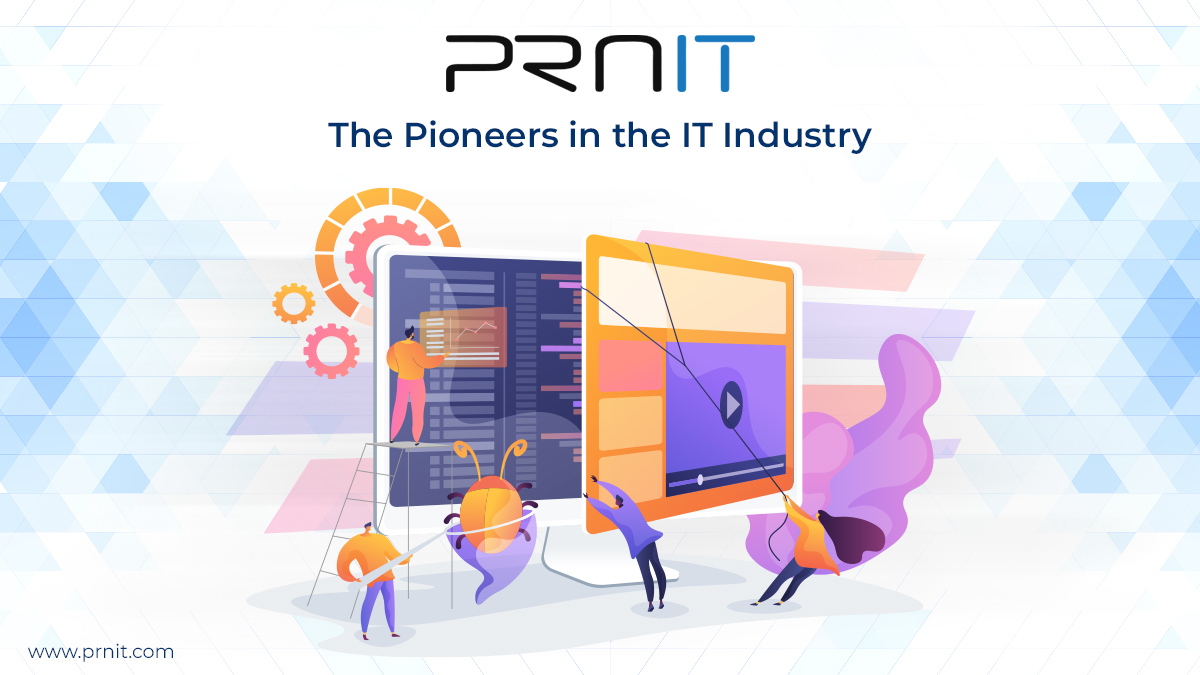 Prnit was created on the assumption that the Internet would transform sales and marketing forever. Prnit produced interactive websites; app development services created specialised advertising campaigns, and managed email marketing campaigns for local companies as early pioneers in the industry. Most Internet marketing used to be focused on giving information to customers in a cost-effective manner. The increase of online transactions and Prnit's ability to provide a quantified ROI to its clients on a daily basis marked the tipping point for the company.
What began as a tiny bedroom project with a concept, a business plan, a programmer, and a web server has evolved into a full-service interactive agency with clients all over the world. Prnit is a Jaipur-based custom web development and marketing firm. Prnit provides corporations, non-profit organisations, and startups with custom website design, web development, mobile app development solutions, Search Engine Optimization (SEO), graphic design, and web hosting services.
Prnit has risen to the top of the web development sector in Jaipur. Prnit specialises in custom websites with excellent conversion rates and a measurable return on investment. Prnit also assists clients with optimising their websites for search engines like Google, Yahoo, and Bing, as well as social media sites like Facebook, Twitter, LinkedIn, YouTube, and others.
Our Team
Our Prnit's Team is building a name for itself in the business sector and in the community. He demonstrates that success is defined by more than just the bottom line. Matt enjoys talking to individuals and assisting them in making decisions that he believes will benefit them. Matt's experience and creative ideas continue to grow with each new website launched, just like the internet.
Senior project managers, senior programmers, and graphic designers oversee Prnit's development process, also known as our development life cycle. Prnit's unique approach to custom projects enables the creation of higher-quality custom designs at industry-competitive and reasonable prices. Prnit provides excellent, inexpensive web design and web development services in Columbus, with an established track record.
Prnit now has clients in almost every major Indian city and is regarded as one of Jaipur's top web development and marketing organisations.
Prnit's programmers and project managers are used to working with clients remotely, despite the fact that the company is situated in Jaipur. Prnit can produce a high-quality project [on-time] without requiring clients to be local.
Our Aspiration to Help You Succeed
Whether it's a bespoke website, brand identity design, print collateral, a social media marketing plan, or SEO, Prnit is dedicated to making your Internet marketing project a success. In addition, the work we do is guaranteed. Inquire about Prnit's 100% Satisfaction Guarantee, which is backed by hundreds of happy clients. We're excited to have the chance to welcome you to our family of successful website owners.
Conclusion: Prnit is a well-known mobile app development agency and our service deals with care, high inventiveness, cost effectiveness, reliability, transparency, timetable, which delivers amazing desired results true to form. Unlike other organisations, we give a detailed range of work for earlier bug-free contracting services, as well as the submitted single contact purpose to support all clients, on a schedule and provide quality assistance at an affordable price, as defined in the agreement.