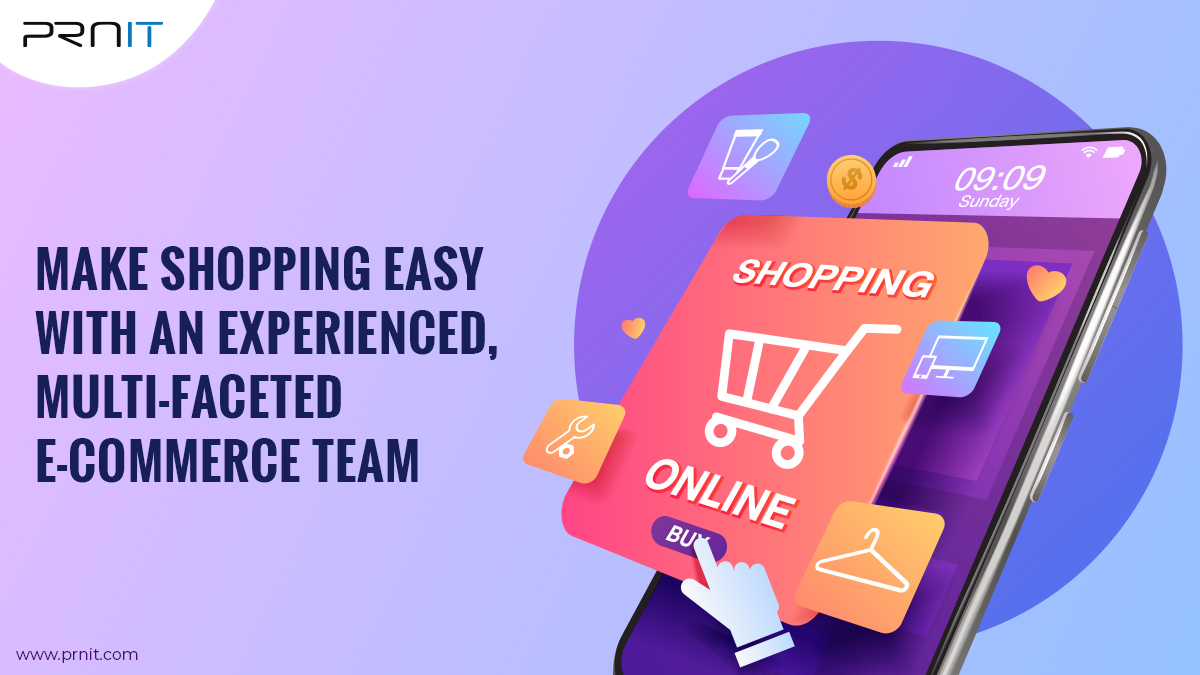 Prnit is a prominent e-commerce mobile app development company with years of expertise creating robust, powerful, and feature-rich online stores for companies of all sizes and scales. To assure top-notch performance, customizability, and scalability, our development team creates E-commerce websites with user-specific designs. Our E-commerce development team will cater to the individual demands of every organisation, from startups to merchants, medium-sized to large-scale enterprises, and can help you build your brand online.
We have a solid staff who has knowledge in designing and constructing responsive E-commerce websites or online stores that can drive function seamlessly across all platforms, be it computers, smartphones, or tablets, as a leading E-commerce web firm in India and beyond. We design feature-rich stores that meet the vision and goals of businesses using some of the most prominent E-commerce platforms. Our professionals can assist you with Magento Development, Virtuemart Development, Shopify Development, Prestashop Development, Woocommerce Development, Opencart Development, and other platforms.
Our Website Development Services for E-Commerce
Magento Customization:

With custom E-commerce web design, you can rely on our Magento professionals to create feature-rich, visually appealing online businesses. With our team's considerable experience in establishing online stores, B2B portals, B2C portals, and other types of portals, you may achieve online success for your company.
Development Of Opencart:

We offer OpenCart development services and can assist with the creation of online stores on a feature-rich and user-friendly platform. Hire our developers to create robust online stores, B2B and B2C portals, and any other sort of commerce website.
Development Of Shopify:

Get bespoke store, theme, and API solutions for your E-commerce firm by leveraging our Shopify development knowledge. With our Shopify expertise, you can run a successful online store.
Development of Virtuemart:

Make use of VirtueMart Development to provide your consumers with the best possible buying experience. Our team will make the most of this e-commerce platform's extensive collection of capabilities to ensure the success of your online business.
Development Of Prestashop:

We offer Prestashop development to help you create a scalable E-commerce store that will increase your sales and ROI. Trust our developers to make the most of Prestashop's dynamic and powerful platform to enhance your online vision.
Development of Woocommerce:

Choose WooCommerce development for flexible and customised online stores and solutions. With a robust commerce platform like WooCommerce, you can enhance conversions, sales, and SERP rankings.
Conclusion: We've served a wide range of sectors and addressed the demands of both small and large enterprises over the years. Being an e-commerce mobile app development in the USA, we've had a lot of success as an E-commerce development expert providing projects for a wide range of industry verticals, from traditional sectors like Healthcare to new-age domain IT & Services.