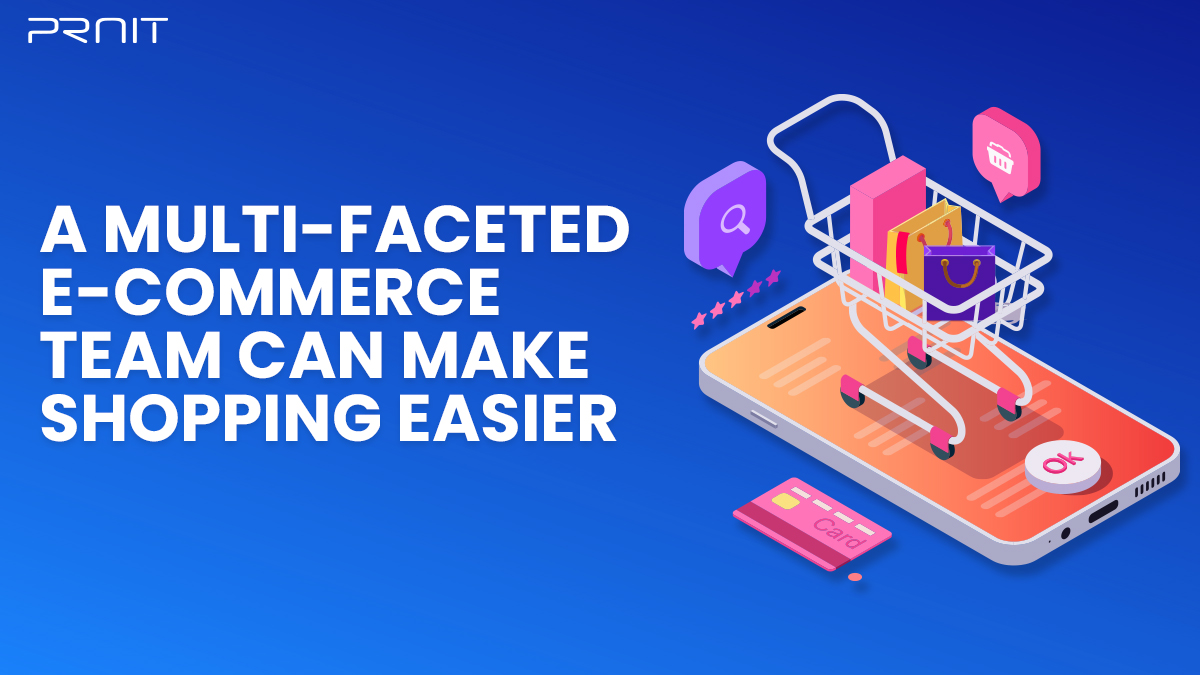 Prnit is a well-known e-commerce mobile app development company with years of experience building dependable, strong, and feature-rich online storefronts for businesses of all sorts and scales. Our development team produces user-specific E-commerce websites to ensure top-notch performance, customizability, and scalability. From startups to merchants, medium-sized to large-scale businesses, our E-commerce development team can help you create your brand online.
As a top e-commerce web company in India and worldwide, we have a solid team with experience developing and building responsive E-commerce websites or online stores that can perform effectively across all devices, including PCs, smartphones, and tablets. Using some of the most popular E-commerce platforms, we develop feature-rich stores that suit the vision and goals of businesses. Our experts can help you with Magento, Virtuemart, Shopify, Prestashop, Woocommerce, Opencart, and other platforms.
You'll be working with one of the industry's leading e-commerce app development services, capable of offering personalised E-commerce design and development services across all major platforms. Our crew is well trained with extensive subject experience in building bespoke extensions, modules, and shopping cart software through the integration of third-party solutions and premium E-commerce themes. Our development team can assist you in saving a significant amount of money on storefront development so that you may swiftly expand up your business.
E-Commerce Website Development Services
Magento Personalization

Our Magento experts can construct feature-rich, visually appealing online companies with custom E-commerce web design. With our team's extensive experience in creating online stores, B2B portals, B2C portals, and other sorts of portals, you can help your company succeed online.
Opencart Development

We provide OpenCart development services and can help you create online stores on a feature-rich, user-friendly platform. Hire our programmers to build sophisticated online stores, B2B and B2C portals, and any other kind of commerce website.
Shopify's Development

Utilize our Shopify development expertise to get bespoke store, theme, and API solutions for your E-commerce business. You can manage a profitable online store with our Shopify knowledge.
Virtuemart's Evolution

Use VirtueMart Development to give your customers the finest shopping experience possible. To ensure the success of your online business, our staff will make the most of this e-commerce platform's broad collection of skills.
Prestashop's Development

We provide Prestashop development services to assist you in building a scalable E-commerce business that will boost your sales and ROI. Trust our programmers to make the most of Prestashop's dynamic and powerful platform to improve your online presence.
Woocommerce Development

Choose WooCommerce development for online stores and solutions that are versatile and customizable. You can improve conversions, sales, and SERP ranks with a powerful commerce platform like WooCommerce.