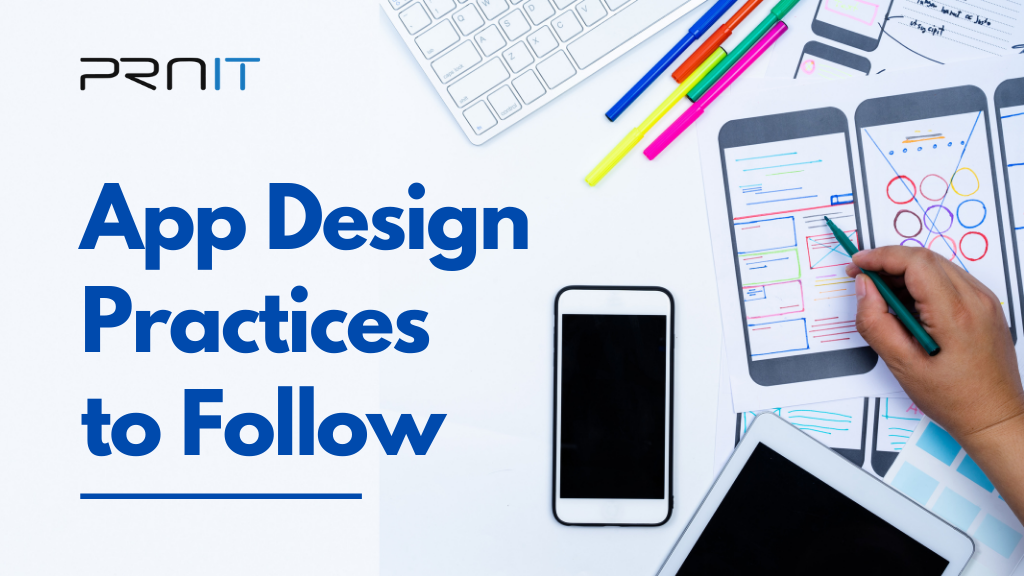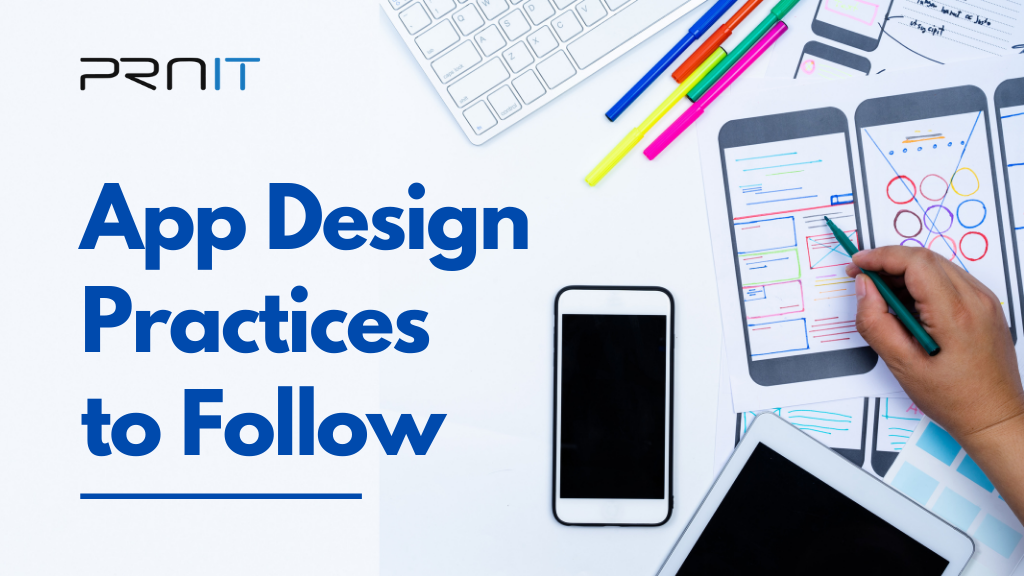 According to a recent survey, the average smartphone owner uses an average of 30 apps every month. 57% of all digital media usage in the world comes from mobile apps – and the app market is one of the most competitive places right now. If you want your app to stand out among all the competition, you have to create something memorable and very high quality. Today's app users have many expectations from their mobile apps, and you need to implement excellent design practices to fulfill those expectations. Here are some of the basic app design practices of 2020.
Guideline 1: Make a powerful first impression on users
1. Make the familiarization process simple: According to extensive surveys conducted by Localytics, more than a fourth of app users uninstall or abandon an app after one use. If you want to retain your user base for a long time, you have to develop a robust familiarization process. You have to create a mechanism that will provide a new user context and info about your app. This will help them visualize how the app benefits them directly. Making the onboarding process easy is very important too.
2. Enhance the speed and responsiveness: Another basic tenet of app design is enhancing the product's speed and responsiveness. Today's app users are very impatient, and there is a very high probability that they'll abandon the app if it performs too slowly. More than 48% of app users uninstall apps if they take too long to load. One way in which you can make the page load period less frustrating is by adding placeholder graphics and text. A perfect example is on the Zomato app.
3. Allow users to explore before asking them to commit: Most app users nowadays will not sign up or commit to an app or service until they are sure that they need it. If you want to provide your users with a glimpse of everything you can offer, you should avoid using sign-up walls. You should design your product in such a way that it allows users to explore the functionalities first. Only after they have seen what you have to offer should you ask them for sign-up information.
Guideline 2: Enhance the content design and overall app aesthetics
1. Ensure that all of your text is attractive & readable: An app must have text displayed in a very legible and attractive font that users can easily understand. If your user cannot read about your services, then that's a serious design flaw. Designers worldwide suggest the text size to be 12 pts, which is the most appropriate text size. It's also crucial to use an attractive font. Some of the most popular fonts include Helvetica and Ambit.
2. Ensure that you use good quality images and graphics: You should also make sure that you install a lot of attractive images and graphics within your app's design. It is a proven fact that humans can process visual data better than textual data. If you want to make a good impression on your first-time users, you should devote a lot of your attention to solid graphics. You should also make sure that all of your images are in the right aspect ratio and avoid distortions.
3. Try to apply personalized animation graphics to your app: In 2020, personalized animation is one of the biggest app trends. This feature allows the app screen elements to change according to the user's behavior and preferences. There are loads of advances and modern analytical algorithms that would enable app designers to define user types and common actions. There are also many detailed design strategies that you can take up to provide your users with an app that has useful content and aesthetic design.
Guideline 3: Enhance the overall user experience with seamless navigation
1. Make your app's design intuitive and simple: Intuitiveness and simplicity are the most critical design principles for apps. The intuitive design allows users to figure out the app mechanism and navigation immediately. As a result of this, the learning curve is very short. Your app may come with loads of cool features and awesome content, but all that will be wasted if you can't make them easy to find. To make the navigation of the app seamless and intuitive, you can use hamburger menus.
2. Provide users with a small number of choices: When it comes to app design, minimalism is your best friend. You must bear in mind that app users don't have the patience or the time to go through a long list of options on the app menu. Try to keep your menu as short and sweet as possible. However, make sure that this minimalism doesn't harm your app's usability. Depending on the platform of your app, it is always best to go with standard navigation.
3. Structure the navigation in a very coherent way: Last but not least, it is also essential to structure your app based on how your users will interact with it. The best way to assess the priority and importance of each feature is to conduct surveys. Once you have this info, you will need to structure your navigation so that the most-used features take the least time and trouble to be accessed. By making essential functions easy to access, you can improve the user experience.
Parting thoughts
The most important thing you need to bear in mind is that good app design can be achieved if you can find the perfect mix of aesthetic appeal and functional appeal. The best way to do this is to make the app as intuitive as possible. It is also vital to enhance the app's personalization features as it will allow you to connect with your users genuinely.
So, with these exclusive design practices in mind, you can embark on your app development journey confidently!