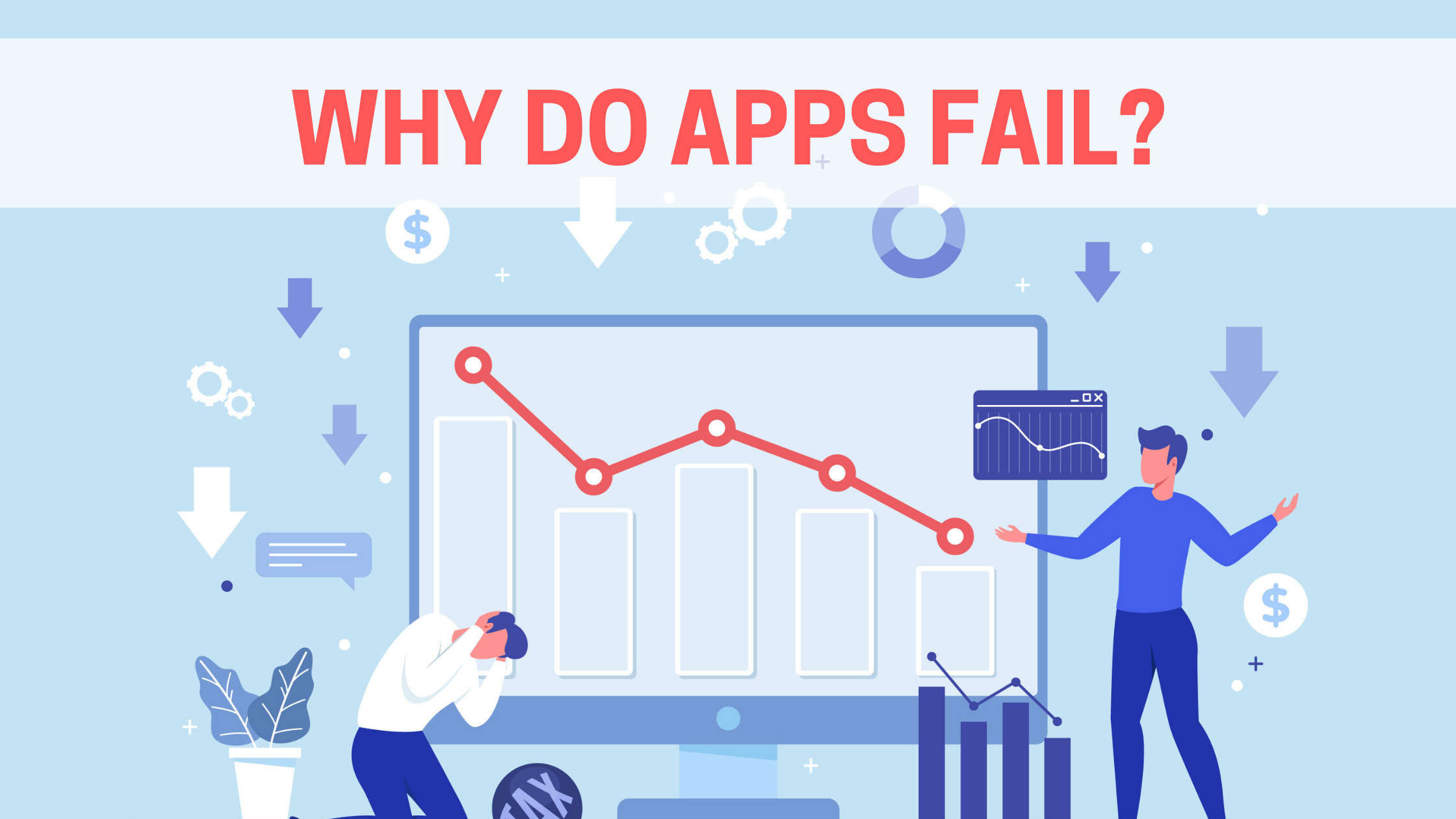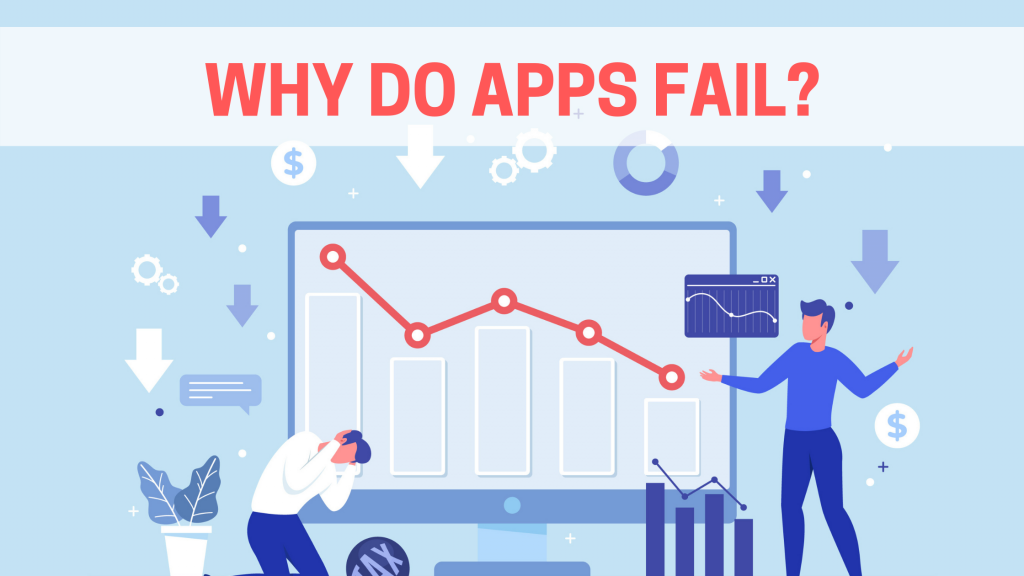 Did you know that there are currently more than 3 million apps available on the Google Play Store alone?
Apple's app store is geared towards users who use the iPhone and iPad devices, which has more than 2.2 million apps. This massive volume of apps available in the market has ensured the development of a very intense and competitive environment.
The market is saturated with so many apps and success stories that begs the question about the opposite side – why do apps fail?
A lot of analysts and industry experts have a lot of differing opinions on this subject. There are a lot of complexities and moving parts involved in the equation.
However, one of the most devious traps in store for developers is the "positive thinking paradox." Many app developers think of the concept of failure as something taboo and, therefore, do not take steps to protect themselves from it.
Many industry experts will be the first to tell you that the first thing to watch out for is failure itself.
Here is a detailed list of the top 5 reasons why sometimes even useful and high-quality apps fail.
Research has shown that one of the critical factors that affect an app's performance is the quality of user experience.
The end-goal of your app development team should be to develop something useful that will also provide users with a fulfilling experience.
One of the most significant issues that most individuals have with poor-performing apps is the user interface design.
The user interface is a critical component that interacts with the user. The UI of the app needs to be developed in a way that anyone can use it.

The features of your app should also be readily available to your users. If your app features can't be accessed quickly and intuitively by novice users, then you should know that your UI needs to be improved. If you want to enhance UX, you should start to practice design thinking.
Lack of Originality and Innovation
Mainstream app marketplaces like Google Play and Apple's App Store are incredibly competitive. There are more than 5 million apps available on both of these platforms, and the only way an app can impact if it is genuinely original and innovative.
The market is saturated with many apps that offer the same services and benefits, and one of the first things that a development team has to do is make sure that their product stands out from the rest of the competition.
Originality and innovation are very, very important. You'll also need to invest a lot of time and resources and conduct thorough research into all of your opponents and competitors.
You will have to assess the strengths and weaknesses of your competitors to receive a significant competitive advantage. The first step is a Unique Value Proposition (UVP).
Lack of a Monetization Strategy
Once you have an original app idea in place, you have to figure out how you can monetize your creation correctly. Many apps fail to make money because the developers do not give a lot of thought to their overall monetization strategy.
According to a recent report by Gartner, only 0.01% of all apps hold the potential to be financially independent. Unless you have a viable monetization strategy in place, you cannot expect to be one among that 0.01%. Having a steady revenue stream makes further development much more manageable.
There are loads of monetization models available, and you have to pick the ones that are compatible with your development budget. You can roll out free/premium versions, have in-app ads, set up a monthly subscription model, provide extras, etc. A properly-structured monetization model will help your app to succeed.
Deciding on the Incorrect Platform
You have to keep in mind that Android and iOS users think and behave very differently. There are dozens of subtle differences in the behavior of these platforms. Not capitalizing on this can cause your app to fail.
Firstly, you will have to assess your user base's choice of smartphone and platform. If your app's financial success is based on in-app purchases and upgrades, then the iOS platform might be your best bet. If you want to resort to in-app advertisements, you should stick to the Android platform.
If you do not assess how user behaviors are liable to change from one OS to the next, then there is a big chance that your app will not do well. But all in all, you should try to develop something that is seamlessly compatible with all major app platforms.
Poorly Executed App Launch
Did you know that a sound app launch strategy must be in place if you want to acquire and retain many users? According to a survey, more than 56% of users delete apps within a week of installation because of poor launching.
An app launch must be an extremely well-coordinated market effort that requires a lot of effort and hard work so that your app development team can enjoy the best results.
To ensure that there aren't any unexpected issues during the app launch, you should develop contingencies early on.
To ensure that you have a high download and user retention rate, you need to make an excellent first impression on your users within the first week of the download.
It will play a critical role in the app's overall performance, and you need to capitalize on it.
Summing it up!
The top five reasons mobile apps fail can be summed up as follows – a low and un-intuitive user experience, a lack of originality and innovation, the absence of a viable monetization strategy, choosing the wrong app platform poorly executed app launches. The best way to escape this kind of fate is to do all of your due diligence and research early on. Plan for every possible contingency so that you're covered if anything untoward and unexpected occurs, and that would be the key to a smart and functional app!